Events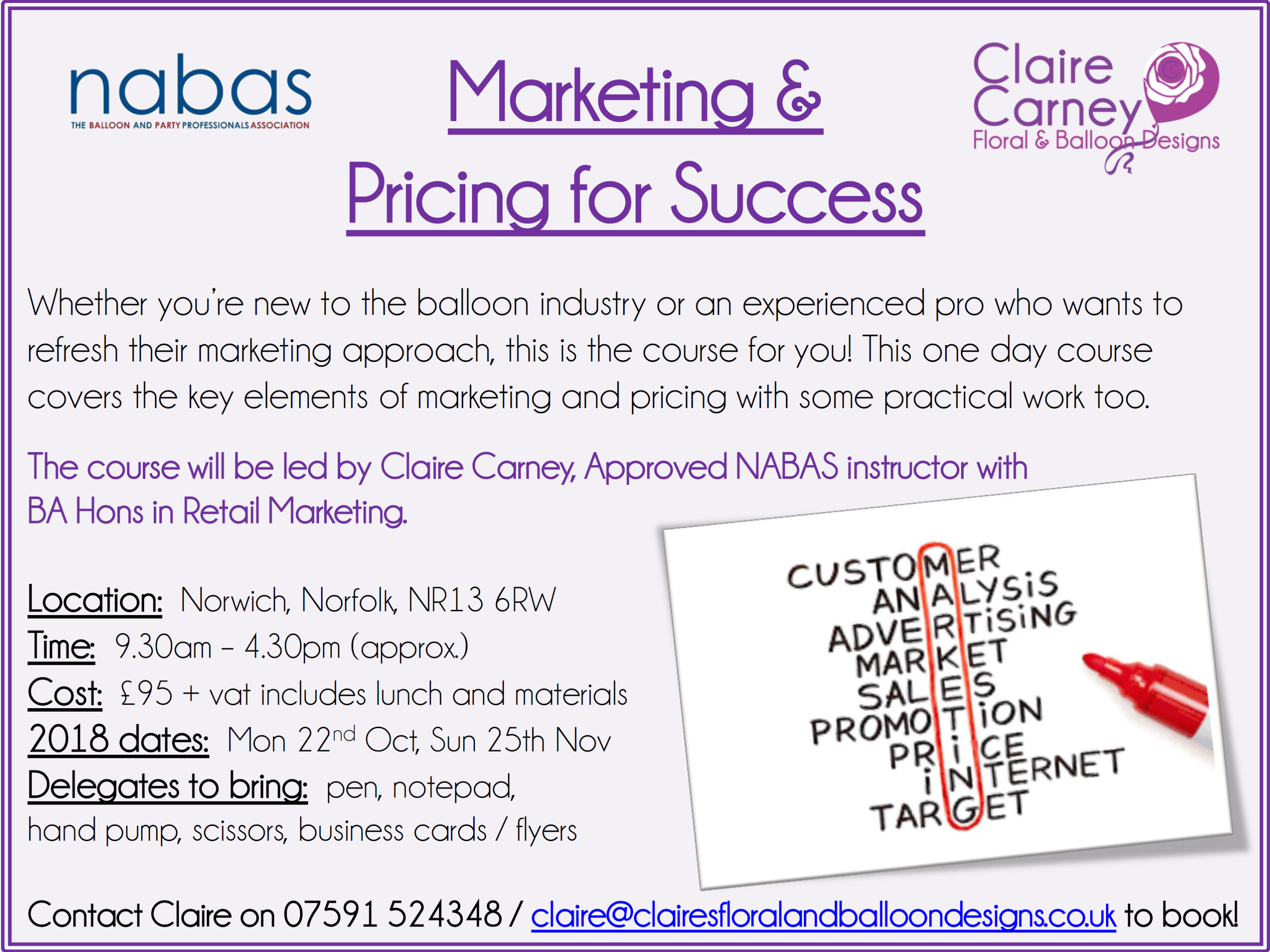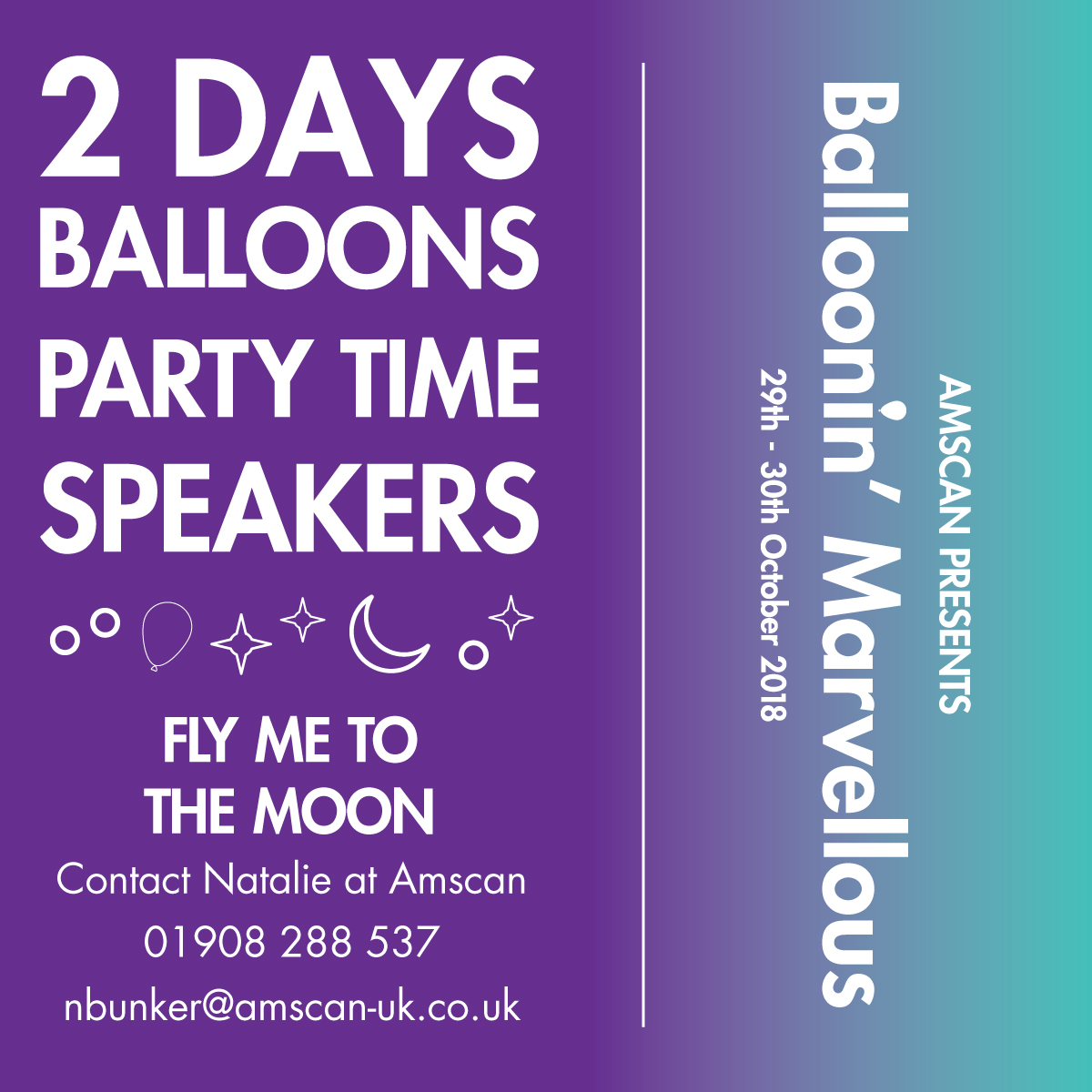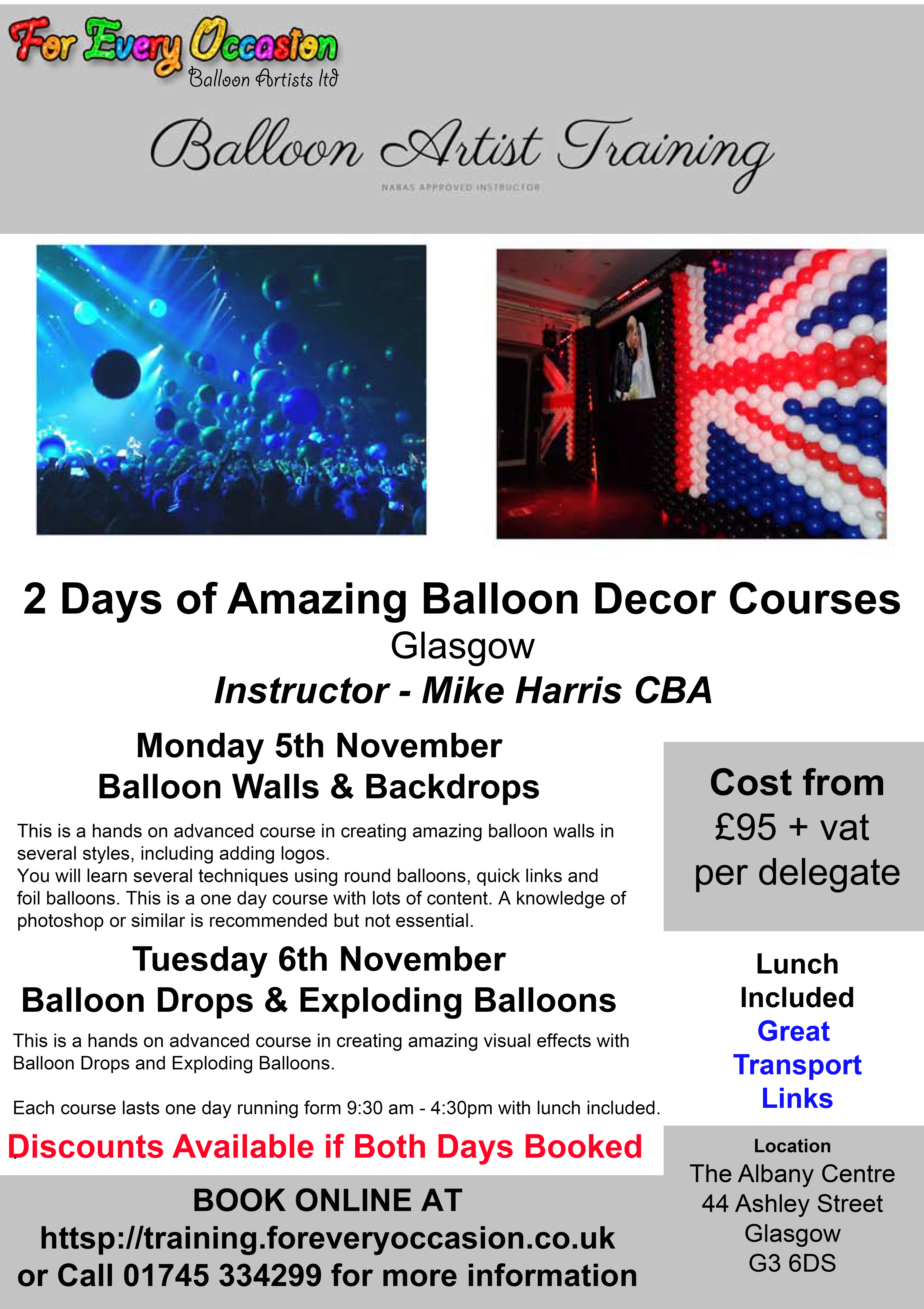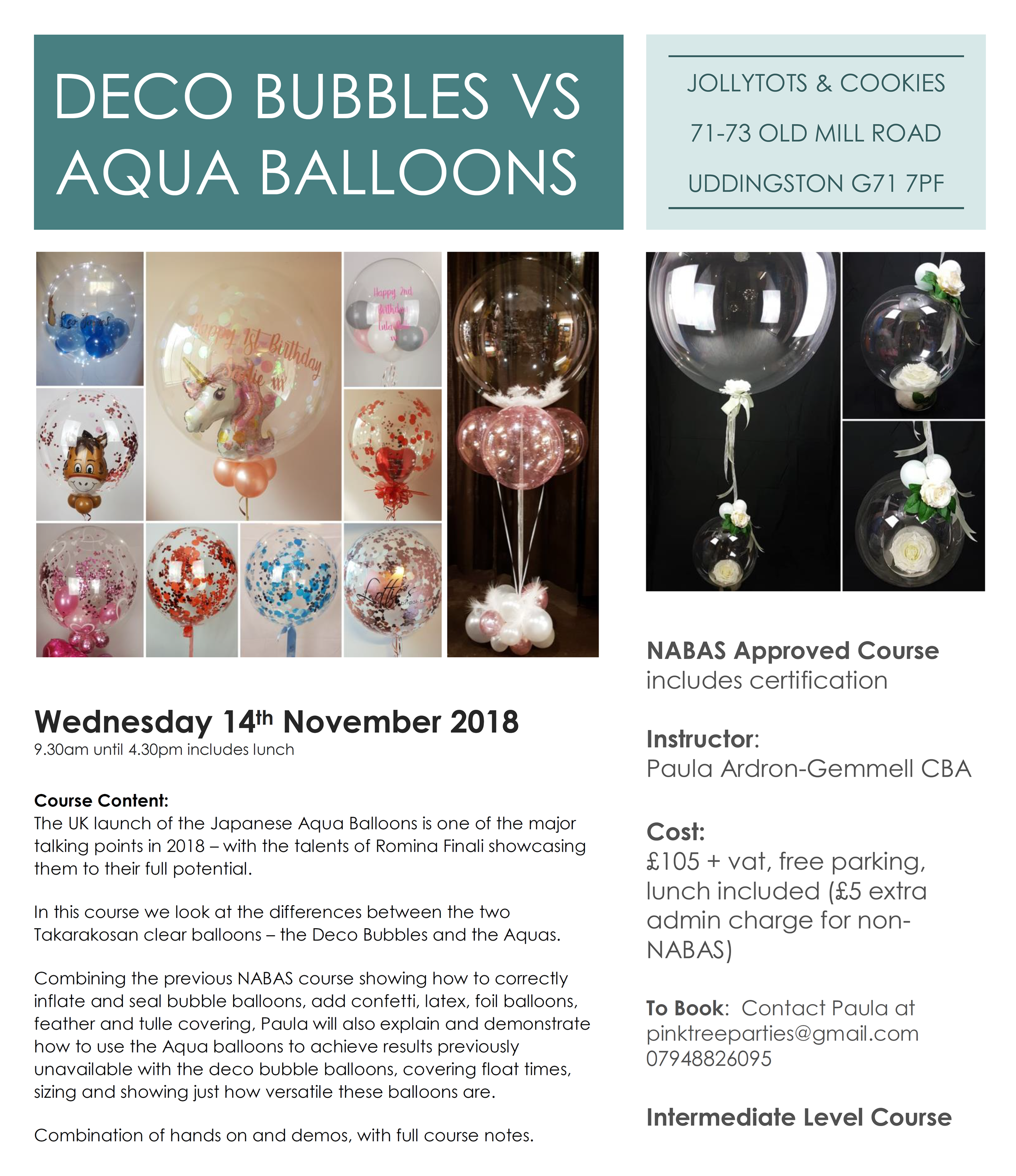 Past Events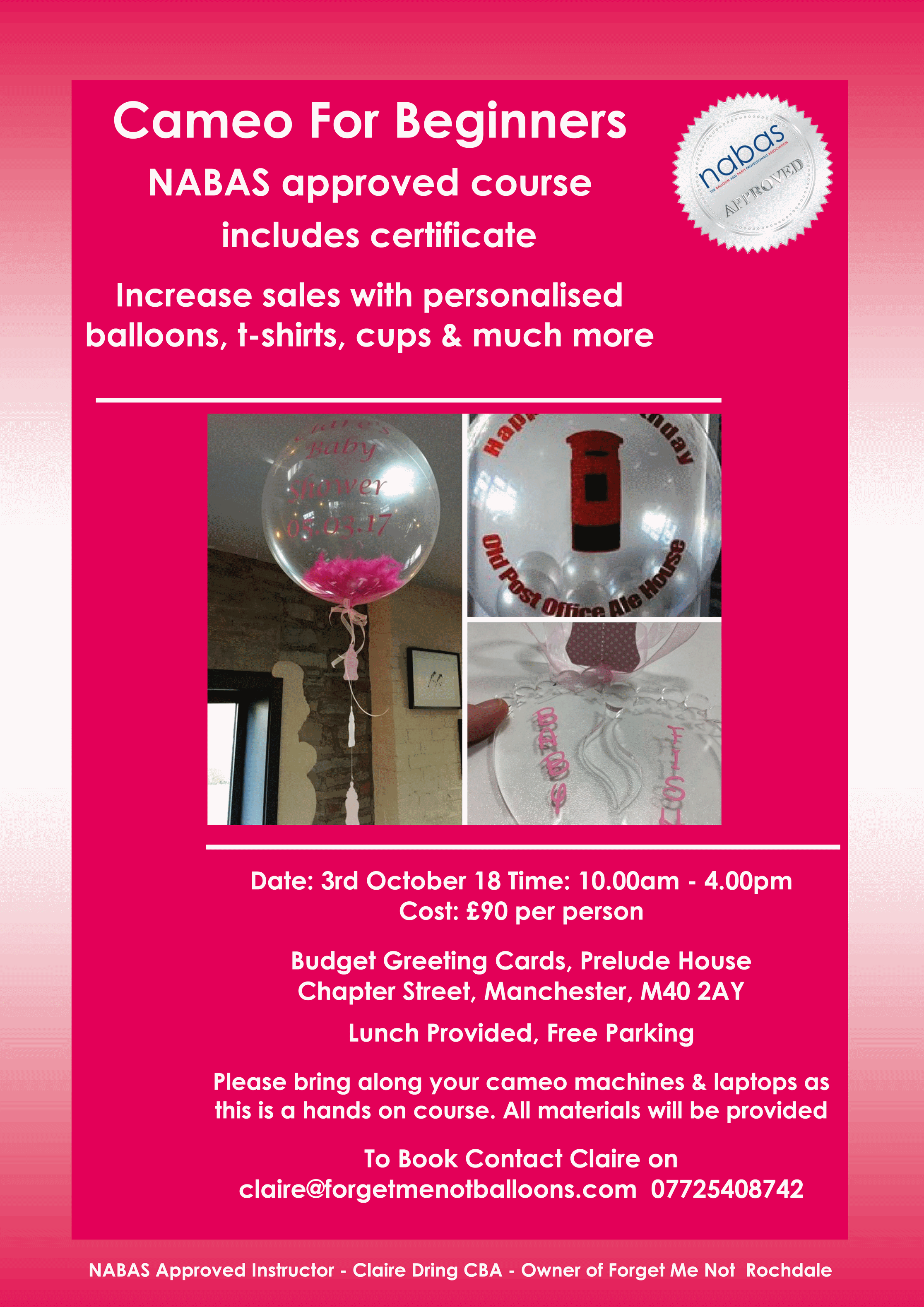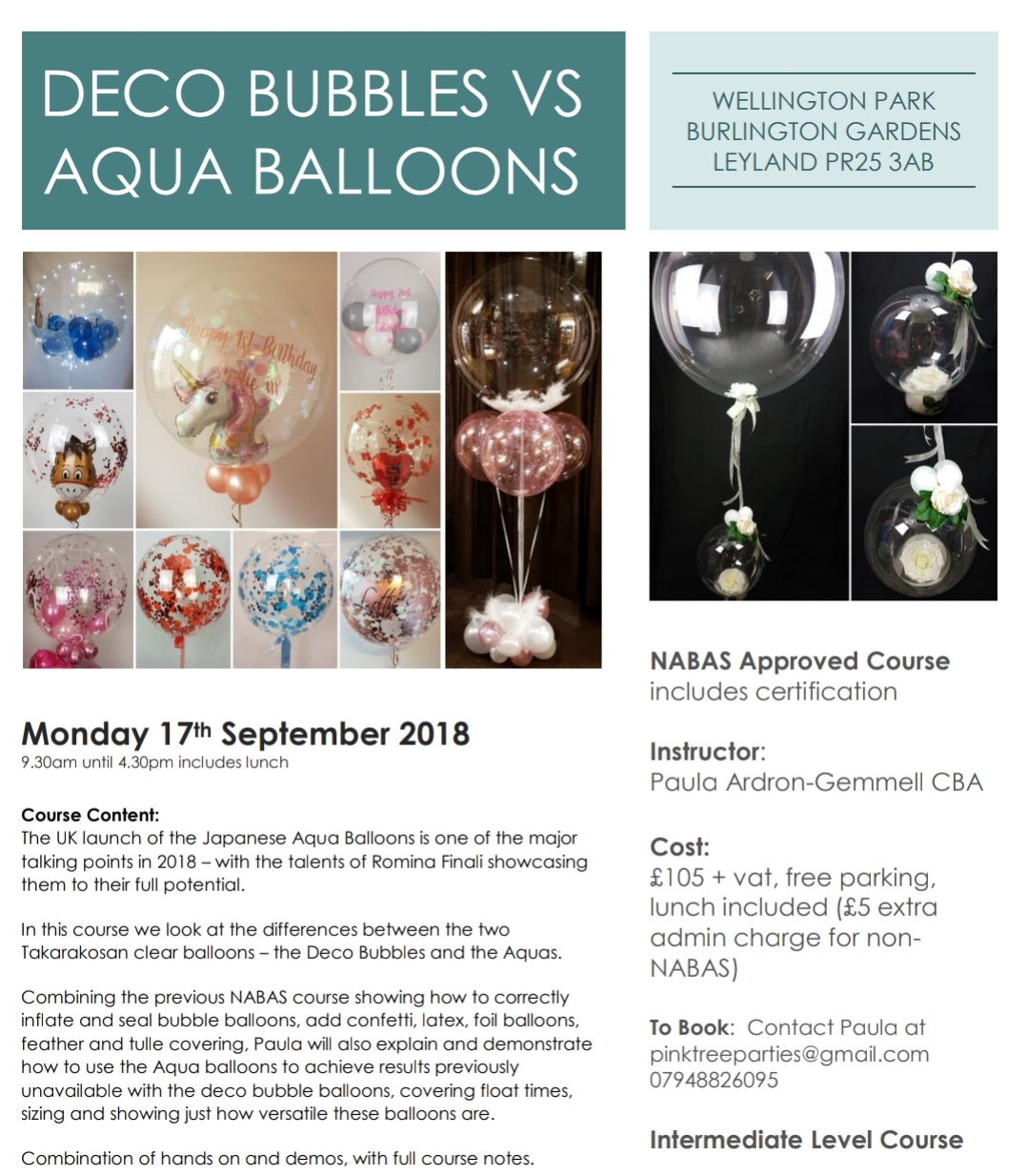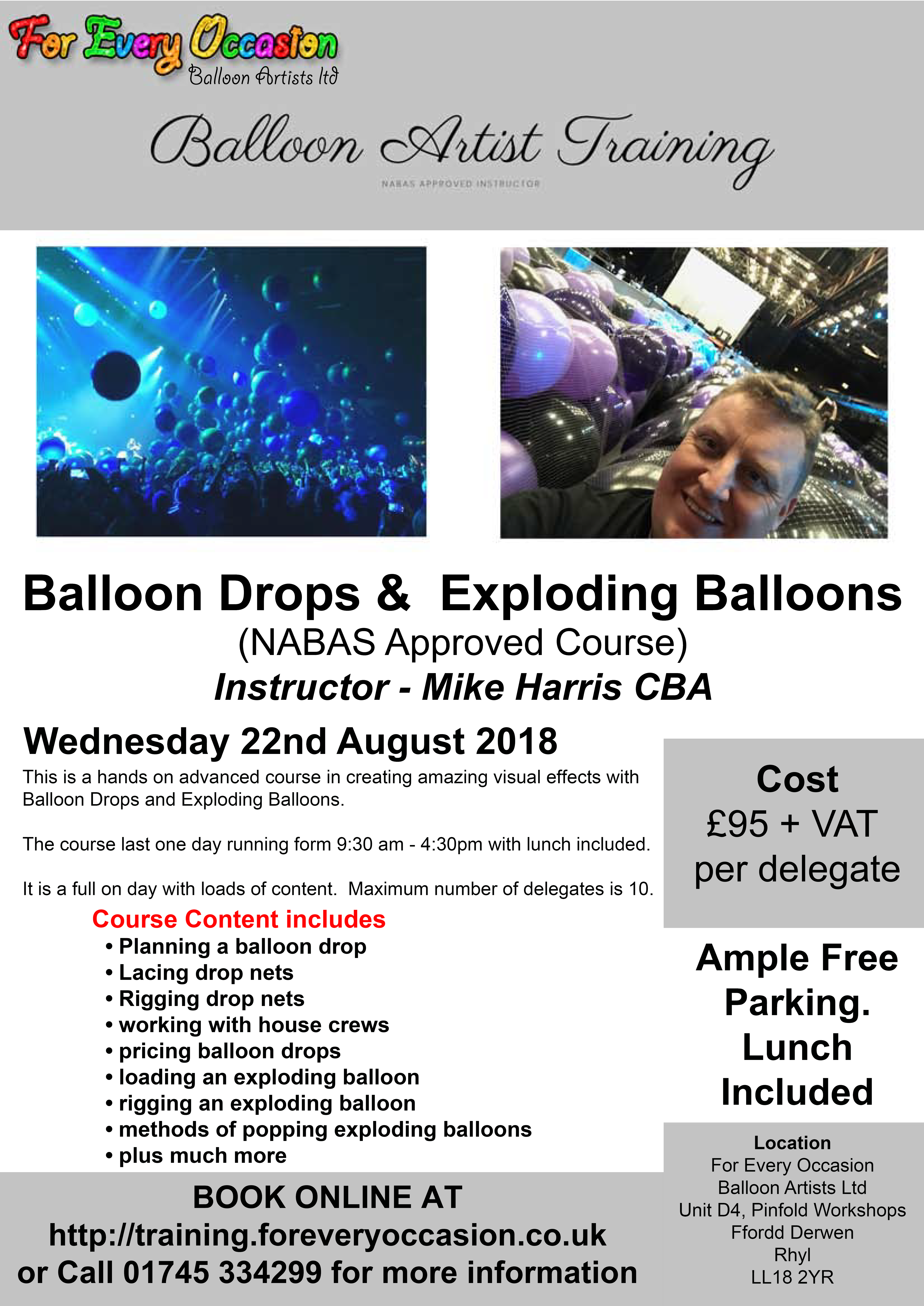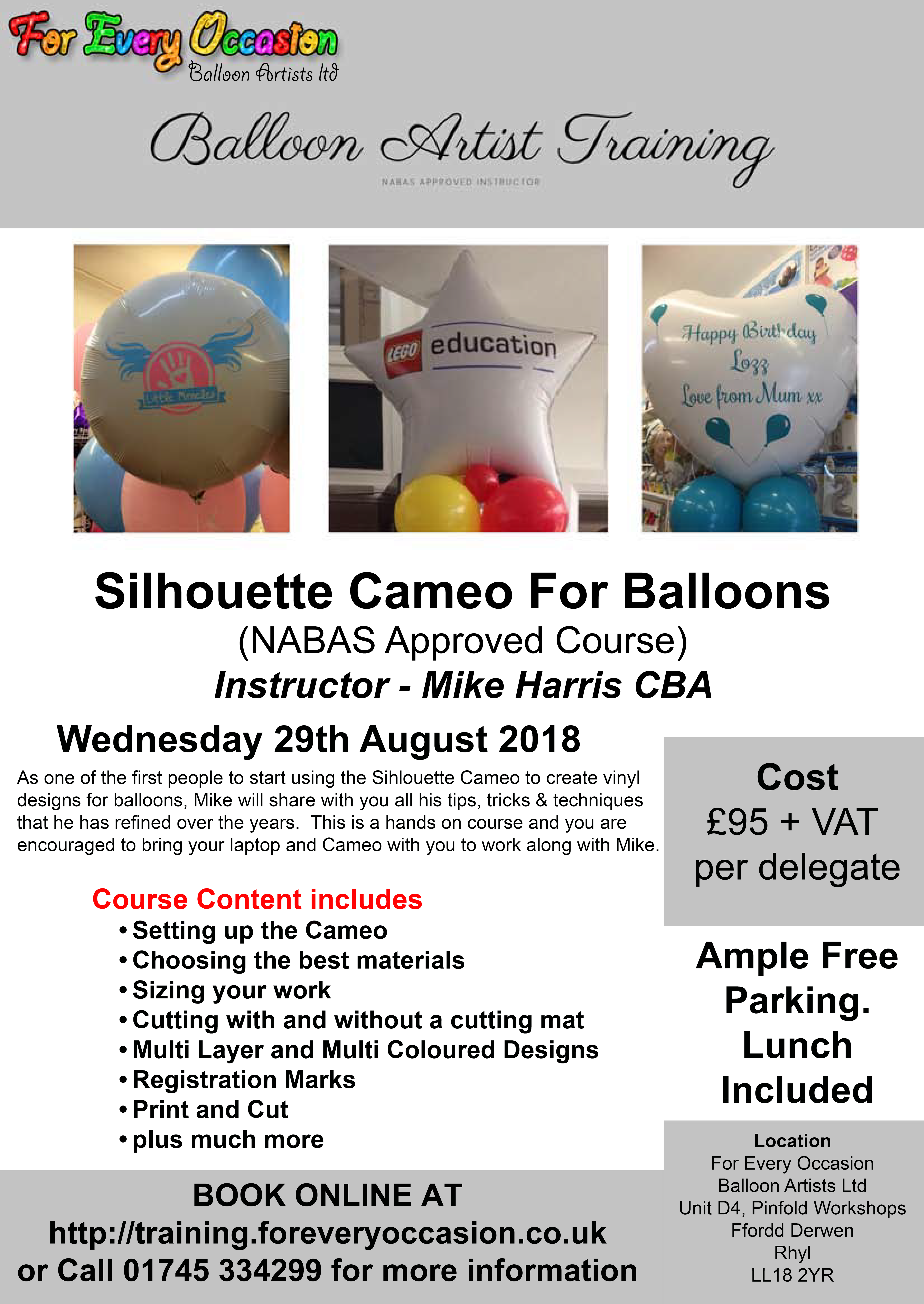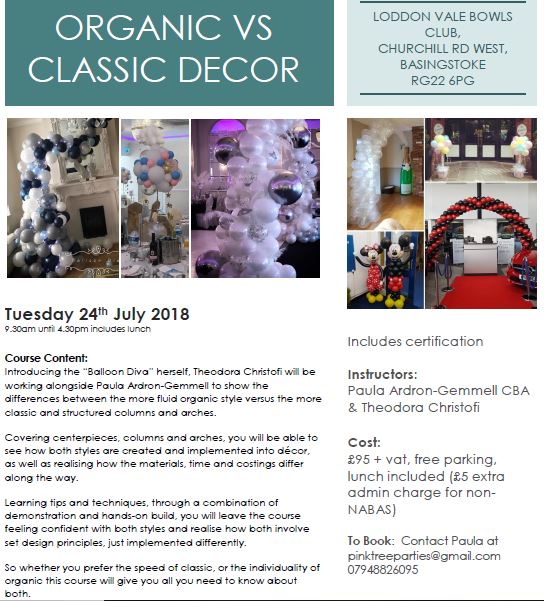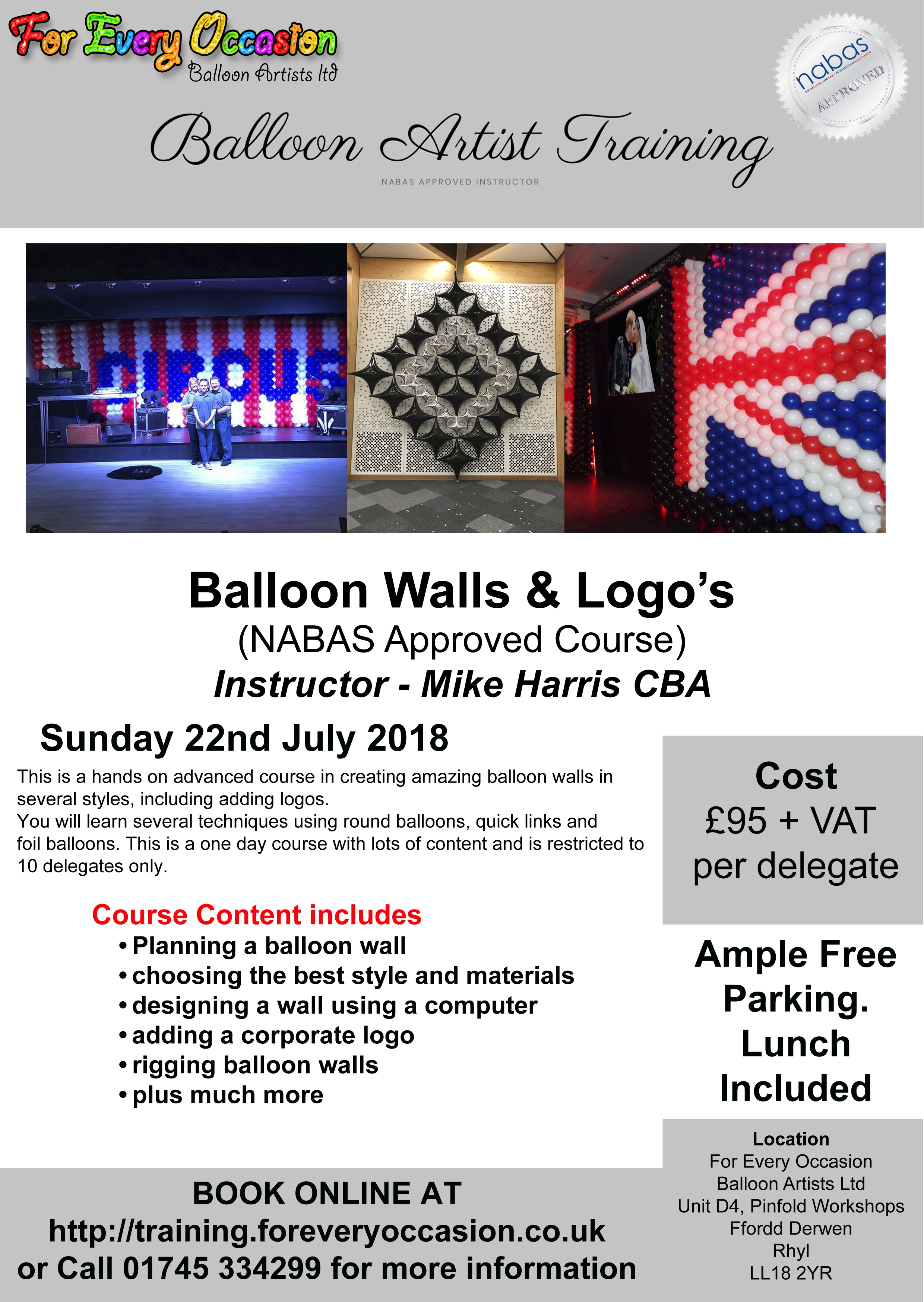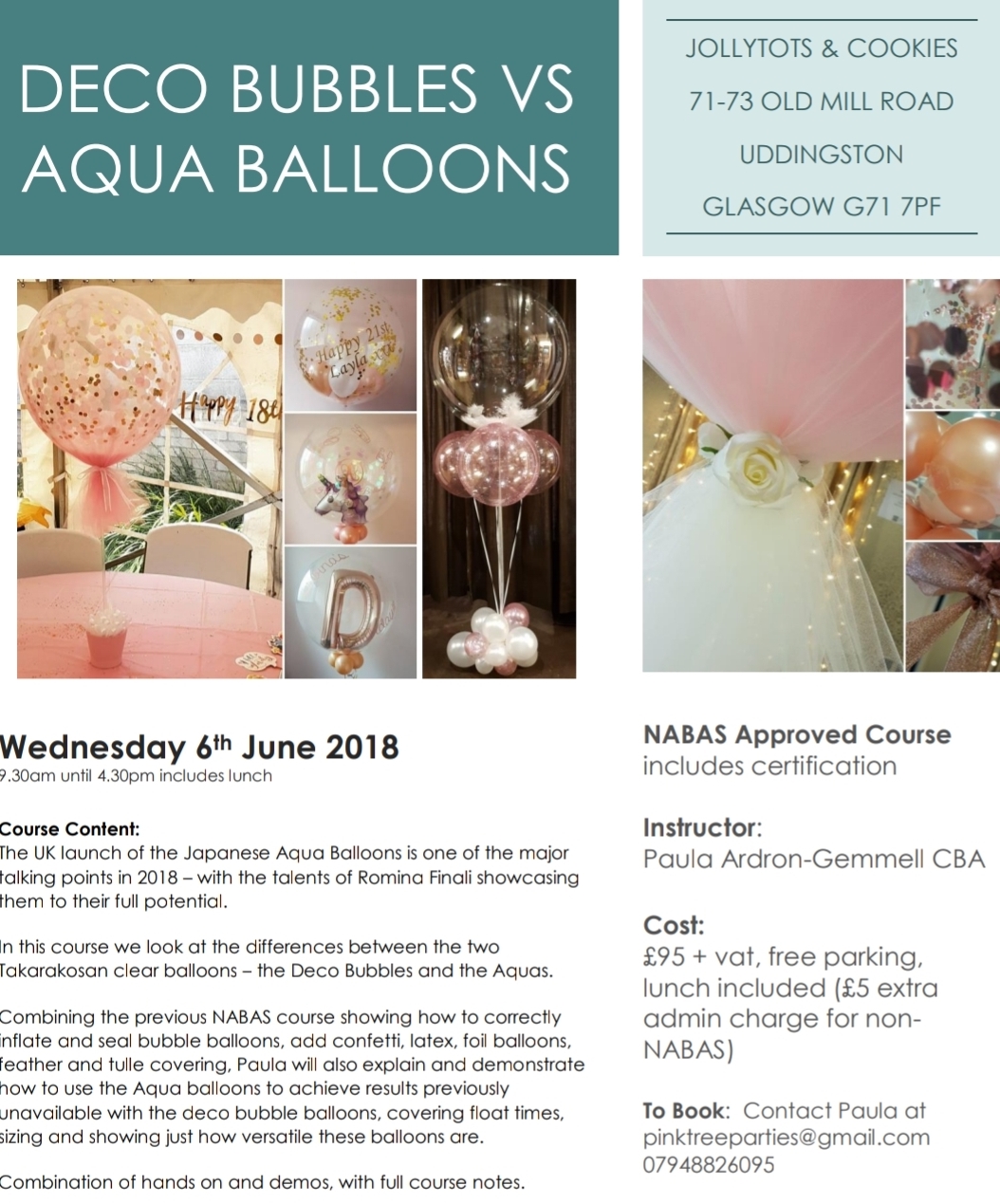 NABAS Members please contact the Office 01989 762 204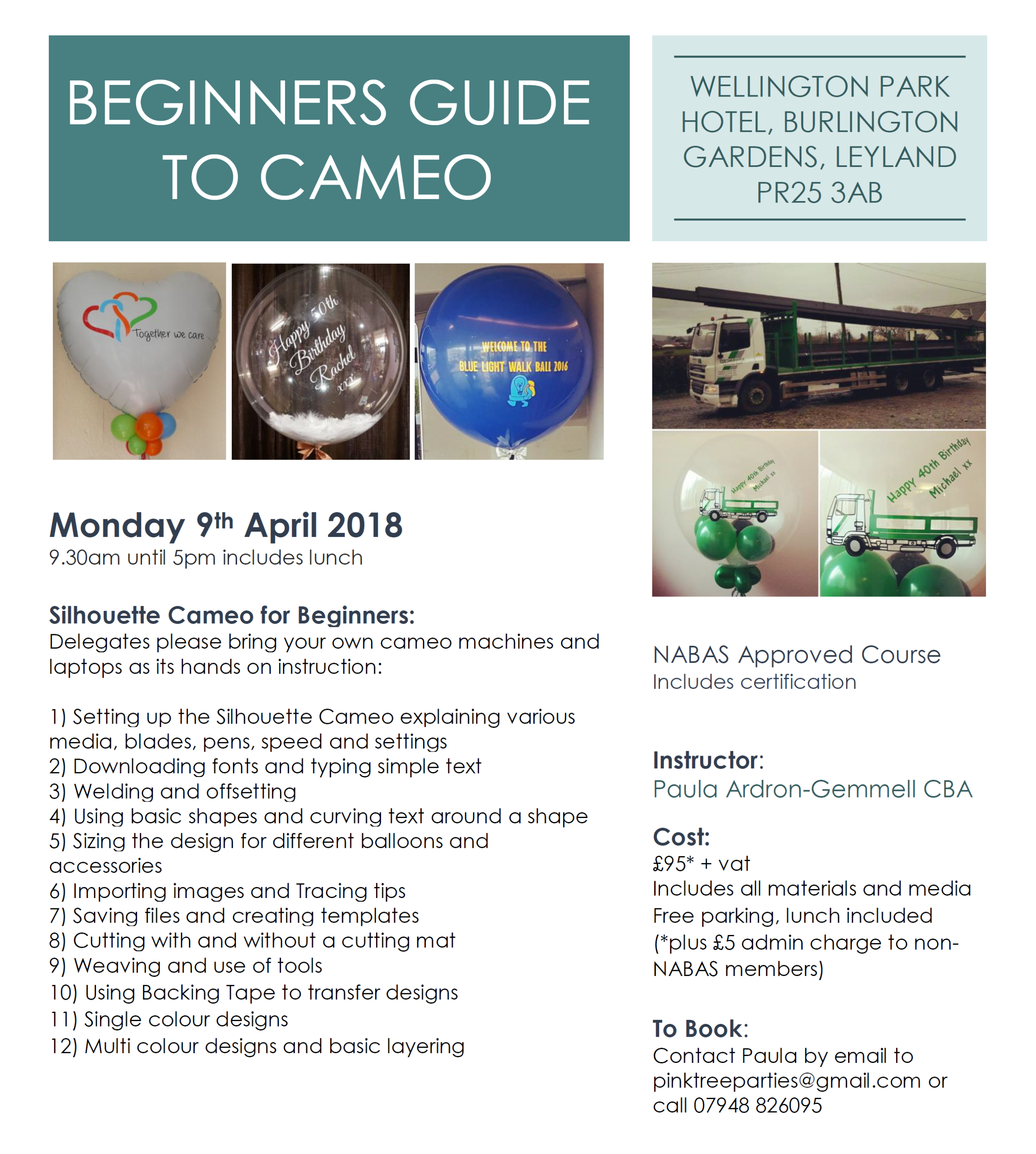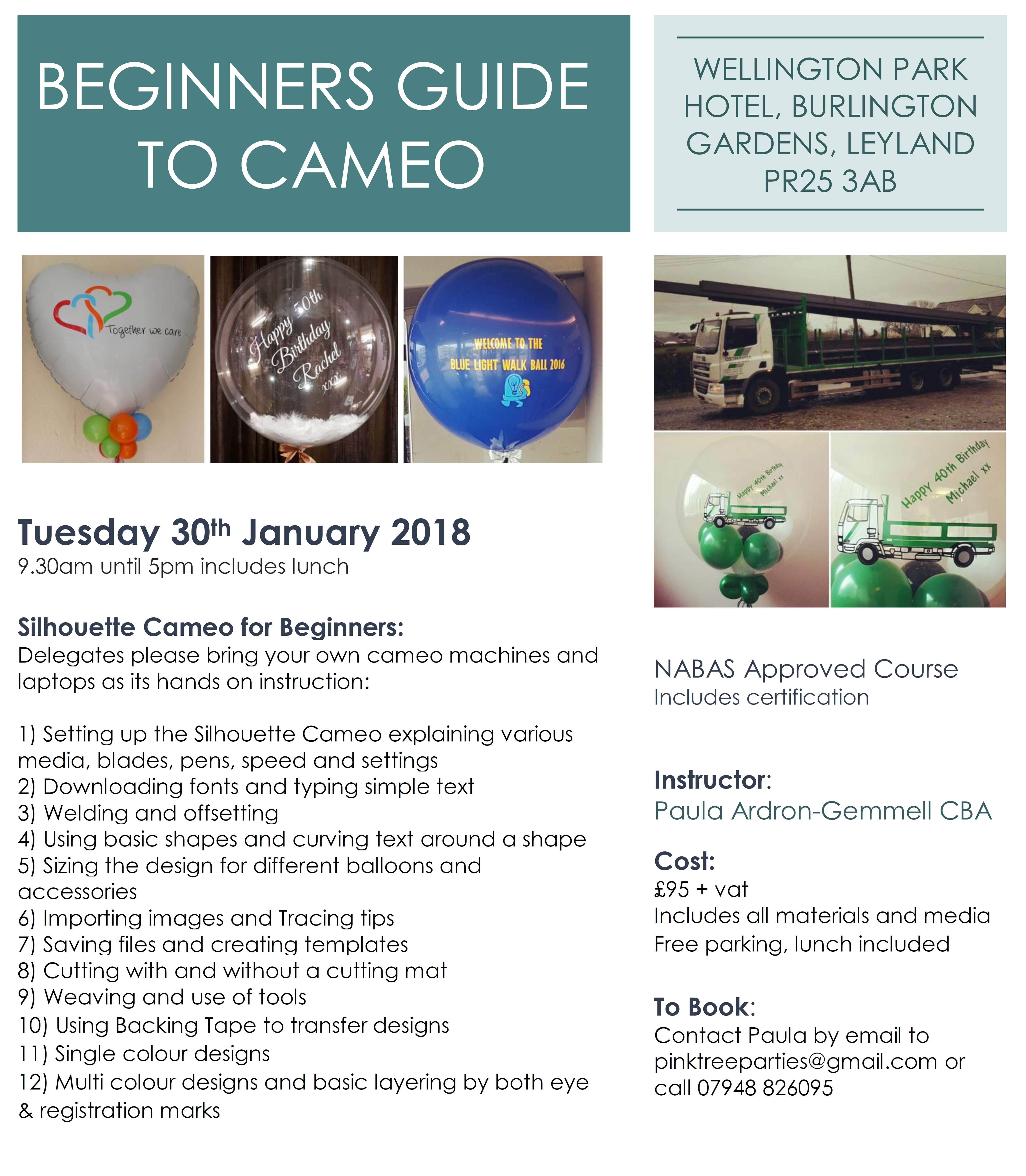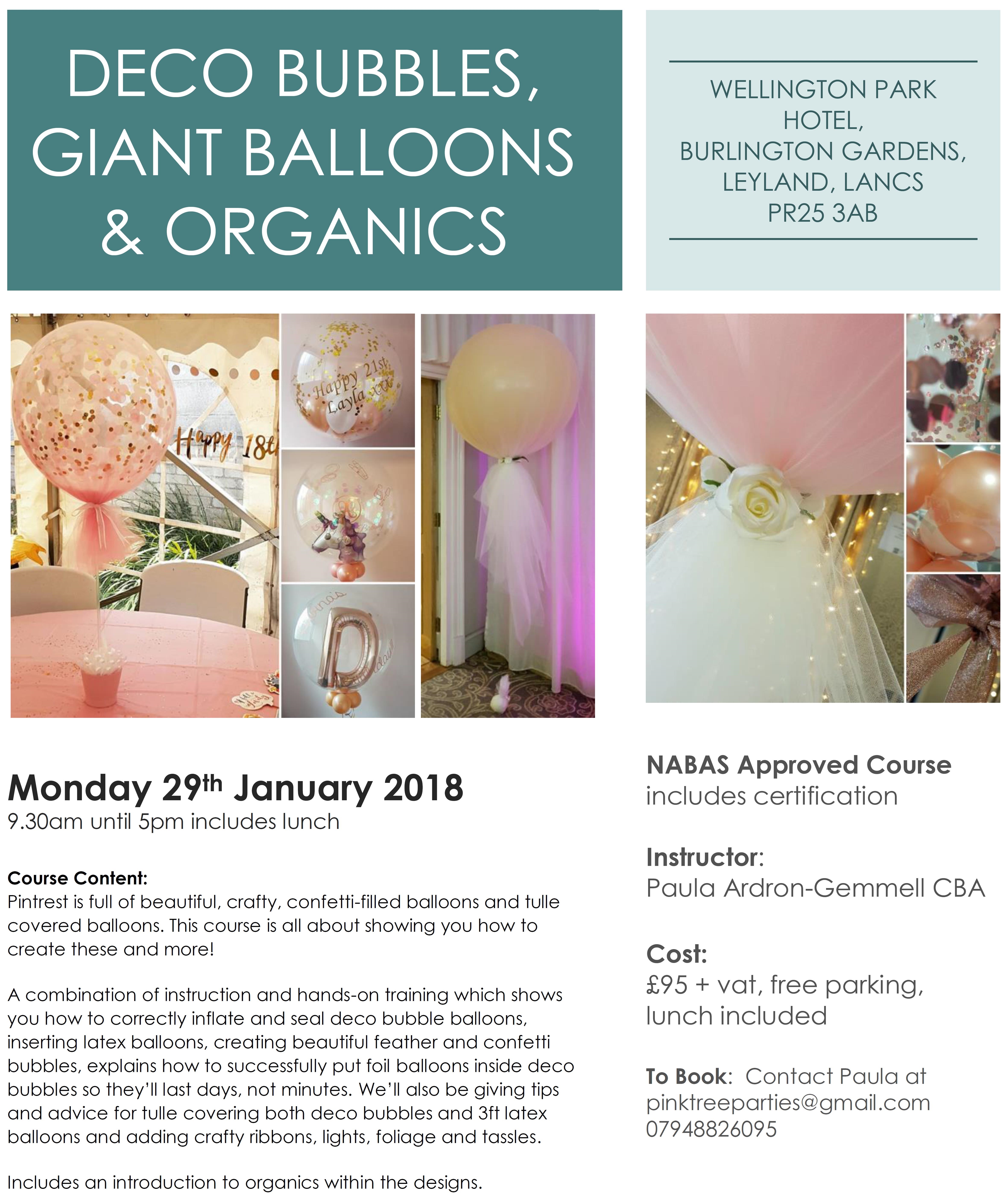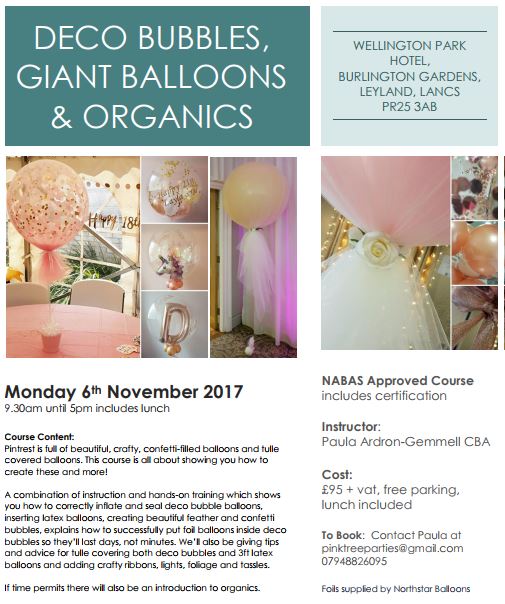 Past Events
NABAS AGM & TRAINING DAY 2017
Monday, 26th June 2017
Time: 9am – 4.45pm
Duration: 1 day
Available at: The Maudsley, 190 Allesley Old Road, Coventry CV5 8GJ
Here are the details for the AGM
• 9:00am welcome tea/coffee
• 9:15am welcome speech from the Chairman
• 9:30am Basics training – delivered by NABAS instructors
• 12:45 working lunch and AGM
• 1:45pm 3fts – tulle and lights delivered by Matt Lewis
• 2:45pm designs with quick links delivered by Mike Harris
• 4:45pm finish.
The basic training in the morning was delivered by working 2 groups – each group delivered a different agenda within hour and half….the groups then rotated.
Group 1:
 Basic bouquet – correct sizing, one method tie, spacing and use of hi-float.
 Double bubble – different techniques of obtaining correct sizing and incorporating hi-float.
 3fts – correct sizing and 60/40 inflation
Group 2:
 Bubbles – how to correctly inflate and tie off
 Pearl arch – how to use formulas to work out how many balloons are needed in order to quote. How to space the balloons.
 Costing – when a customer comes to you with a photo and asks how much? Making sure all materials, labour, profit and expenses are covered in your quote.
All those who attended the training received a certificate equivalent to a NABAS 1 course.
Cost: £25 + VAT (£30) per person
Silhouette Cameo for Balloons Workshop
SOLD OUT
When: Monday, 5 June 2017
Duration: 1 day
Location: Capel Manor College – Enfield
Mike Harris CBA, has been working in the balloon industry for over 11 years. He is an international award winning balloon artist collecting 2 trophies at the World Balloon Convention 2014 along with his wife Sara for their column and large sculpture designs.
Mike was one of the first artists to use the Silhouette Cameo to apply vinyl to foil balloons. This has now become a standard in many balloon business'
Delegates joined Mike to learn all of this.
* Setting up the Silhouette Cameo
* Sizing your work
* Creating Templates for Speed
* Tracing
* Cutting with and without a cutting mat
* Backing Tape and how to use
* One Colour designs
* Multi Layer and Multi colour designs
* Registration Marks
* Downloading fonts
* The Pixscan Mat
* and much more
SOLD OUT

Promoting your business through Social Media – 1 Day Workshop
Monday, 3 April 2017
Duration: 1 day
Available at: Capel Manor College – Enfield
The aim of the day was to give an understanding of how to ensure your business is seen by your target audience by using social media and online marketing platforms. By using a diverse range of pictures, video, personal interaction and free and low cost strategies a local business will be in a great position to attract the kind of work that is available in their area.
You were also be shown tools that will help you get the most out of the time you have and schedule creative content at the times your audience is looking as well as guidelines of where to find relevant things to talk about that will engage an audience.
The latest strategies were explored as well as brain storming to work together to create individuals blueprints for a social and online marketing strategy.
The day was led by Amanda Hill of The Social Media Cafe who has worked with entrepreneurs, universities and businesses large and small, including global advertising agencies and business coaches.
NABAS NORTHWEST 2017 – **REFRESH**
**NEW** *** DECO BALLOONS ***
MONDAY 20th MARCH 2017
The Coach & Four Public House, 69-71 Alderley Road, Wilmslow, Cheshire SK9 1PA
*** INCREASE YOUR BALLOON PORTFOLIO ***
*** SQUARE PACK METHOD ***
*** PHOTO FRAMES ***
*** DECO BALLOONS ***
COME AND JOIN MATTHEW LEWIS & MITCH GILBERT FOR A DAY OF FUN, HANDS-ON INSPIRATION & EDUCATION
09:30 – 11:30 TRAINING – with Matthew Lewis
Matthew Lewis showed the delegates how to Create the WOW factor with a stunning but simple photo frame that will add fun and excitement to any event. Matt will ran you through how to build and transport to site this stunning design and how by adding micro foils you can upsell this design. This was a total hands on class so delegates muscled in and got creative. Matt will ran you through all the equipment you need as well as where to buy the conduit, what size you need and how to attach the corners. It is very simple & very sellable.
11:30 – 12:30       TRAINING – with Paula Ardron-Gemmell of Pink Tree Parties
Paula showed Decos…how to do gumball decos, foils inside decos, confetti (small discs!) and possibly feathers.   Decos are huge at the moment and Paula showed the delegates how to inflate and seal them properly.
1:30 – 4:00 TRAINING – with Mitch Gilbert
Mitch showed the delegates two different aspects which are associated to balloons.
First Part: As you grow your balloon business you may find by lowering your cost both in labour and materials you can still maintain fantastic displays. Mitch demonstrated several different ways to achieve this.
Second Part: square pack balloon method to demonstrate a puzzle effect which can be built and then be disassembled and reassembled again.
This wonderful day was packed with many ways to help increase your balloon portfolio.
All products and materials were provided on the day.
Let it rain balloons – One day workshop approved by NABAS
Thursday, 1 December 2016
Time: 10am – 4pm
Duration: 1 day, Capel Manor College – Enfield
Time to get ready for the Festive Season & Balloon Décor that can be utilised not only for Christmas & New Year but throughout the year for all occasions.
Exploding Balloons, Balloon Drop Nets, Balloon Drop without nets & interesting techniques you may have not seen before, all within our 1 day workshop at Capel Manor.
Mitch Gilbert, from USA, was the instructor for the day. He has had 31 years' experience within the balloon industry. He has provided balloon instruction throughout the world including Finland, Holland, Spain, Ireland & UK.
The many varieties of balloon drops & techniques he has introduced have been used by numerous balloon professionals throughout the country, since he introduced the exploding balloon back in 1987.
If you were thinking of expanding your balloon portfolio for the Christmas & New Year season 2016 & beyond, you will definitely not want to miss this "Let it rain balloons" balloon workshop.
NABAS Distortion Techniques & Fantasy Flowers
Monday 19th September 2016 – 9:30–16:30
Stevenage Club & Institute situated at 31, High Street, SG1 3AU in Picturesque Stevenage Old Town.
Distortion Techniques & Fantasy Flowers can seem time consuming and perhaps difficult for everyday balloon decoration, but in this class they saw how simple some distortion and fantasy flowers can be! A fun but informative hands on class that gave the delegates many ideas to try!
The day included all the products and materials needed – Free Flow Tea & Coffee and food! And all this for Only £97 per person.
NABAS Social Media Webinar – Tuesday 19th July 2016
As promised, we held Amanda Hill's Webinar. There were 2 options when booking: £0 which was for everyone that registered and paid for the business building course we held in Coventry, And then a £20 option. This was for everyone else that wanted to be a part of this information packed seminar.
No matter if you work from home, a shop, a unit or a wholesalers – you still need to capture customers and get them to do the hard work of selling your business to others… With social media, businesses have never had it so good – there are so many routes to market that you can find no and low cost marketing at every turn.. BUT how effective are you at using them and and is it making the till ring?
This 2 hour, intensive training session concentrated on a couple of important social media channels to your business, to help you attract the audience you need for your balloon business, without spending every waking hour disappearing down the black hole of online.